Technology
STL Semiconductor has invested in State-of-the-art technology centered around micro and nanofabrication. This technology includes thin film sputtering and etching which are fundamental technologies for chip manufacturing. We also have an impressive list of analytical tools for measurement and characterization. Our partnership with 4Wave Inc., a US based Semiconductor Equipment Manufacturer, allows STL to produce valuable equipment centered around our intellectual property. 4Wave Inc. also provides an impressive network of US analytical capability and fabrication expertise.
Sputtering and Etching Technology
 STL primarily utilizes Ion Beam Technology for our sputtering and thin film etching processes. We also have Physical Vapor Deposition (PVD), Chemically Assisted Ion Beam Etching (CAIBE), Compositional Nanotechnology and alloys, Direct Vapor Deposition. With these sputtering and etching capabilities, and production grade equipment helps us meet the needs of our global partners
Analytical Tools
 STL boasts a compelling list of analytical tools for electrical and materials characterization. With this equipment we can study and measure the growth morphology and performance of these valuable semiconductor films. Our tools are also able to measure organic and inorganic materials.
Dedan Kimathi University of Technology (DeKUT)
 As a strategic collaboration partner, DeKUT provides the last mile in creating a holistic R&D ecosystem. DeKUT has analytical capability inhouse as well as excellent faculty to support our advanced technology
Global R&D Partners
 Through our partnership with 4Wave Inc., we are able to present our R&D initiatives directly to fortune 500 companies in our space. These companies support our R&D initiatives through technical collaboration, analysis and funding.
Equipment List
Physical Vapor Deposition systems

Film Stress Measurement

Wafer Dry Etch System (Ion Beam)

Physical Thickness Measurement

Atomic Layer Deposition

Temperature Co-efficient measurement

Four Point Probe (Tencor RS55)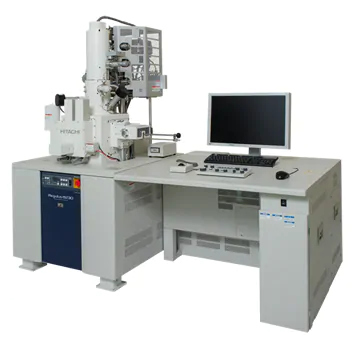 SIMS (Secondary Ionization Mass Spectrometer)

Ellipsometer (Horiba Surfscan)

Optical thickness measurement

Hitachi Field Emission SEM

Nikon Microscope

Profilometer

Laser Interferometer